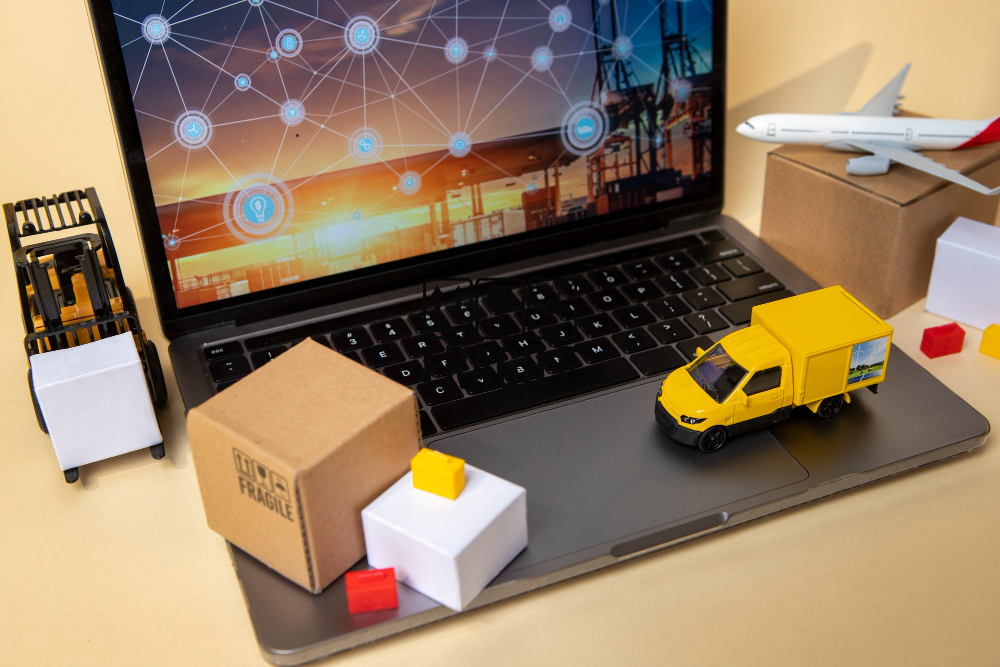 In the face of unprecedented disruption, organizations are embracing change but more so, digital supply chains to deliver efficiency and resiliency.
"Disruptions cause several challenges, the biggest of which is demand volatility. Ever since, organizations have been searching for ways to build resilient supply chains that are efficient yet sustainable. Intelligent workflows – the key towards a promising digital transformation are offering leaders just the right balance, the power of technology and sustainable differentiation. How can enterprises identify these workflows and implement them to scale and grow? The answer lies with CLOUDSUFI. With decades of experience that has helped clients reinvent workflows that focus on purpose and deliver value, we have come a long way, and hope to go much further ahead."
Irfan Khan,
President and CEO,
CLOUDSUFI
Key Takeaways
69% Leaders are reinventing supply chain processes by leveraging data-infused technologies and enhancing real-time data access through cloud adoption.
In the next 3 to 5 years, 72% supply chain executives would have harnessed technology for workflow automation.
As a conscious step, sustainability will become a core business value and shape more circular economies in the future.
Navigating Through Uncertainty
Inflationary pressures, geopolitical & economic uncertainties and climate change are exposing supply chain complexity and its fragility at large.
Supply chain leaders have been burdened with uncertain conditions and several challenges (Fig. 1) including renewed authority and expanded responsibility. According to the study, these challenges are causing drastic performance with CSCOs reporting worsening rates in demand forecasting by 65%, volatility in cycle order times by 65% and order rates by 49%.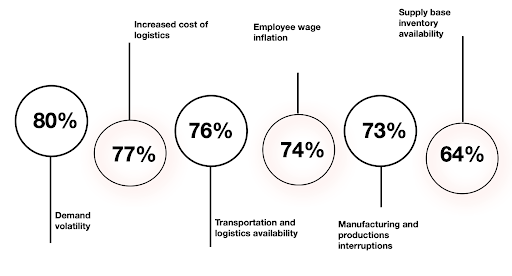 To tackle the above, supply chain leaders are adopting a two-pronged, data-led approach to get ahead of the curve. The first prong follows predictive models, advanced analytics and automation while the second is more proactive that embraces disruption and technologies like AI, data process mining and edge computing.
Embracing a Data-first Mindset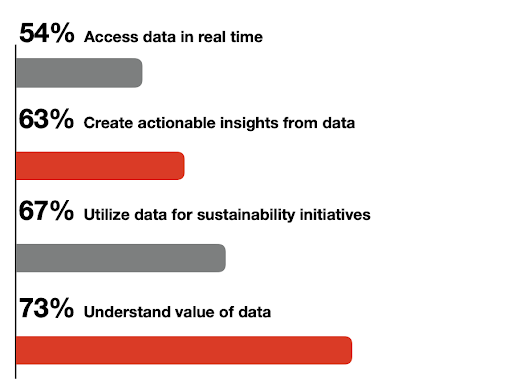 To improve performance and resilience, leaders are adopting a data-driven mindset to enhance their digital transformation efforts and achieve more dynamic, responsive, insight driven supply chains.
Digital Wins That Inspire Transformation
To achieve dynamic and insight-driven supply chains, CSCOs must focus on building resilient workflows that are powered by the cloud. With the cloud real-time accessibility to data is enhanced that in return favors long-term strategic planning for modernizing supply chain operations.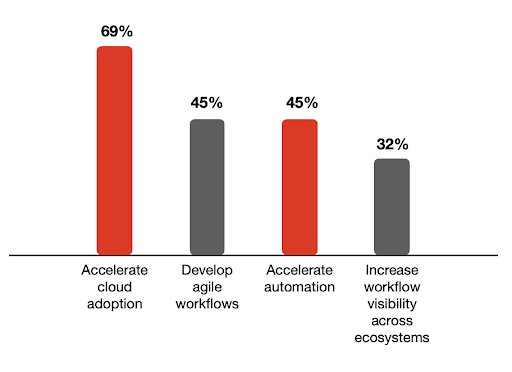 Case study
Global automotive giant tackles distribution and transportation challenges to reduce carbon, waste and ecological footprint.
Challenge
Our client expected process improvements across their extensive distribution and transportation network.
Solution
A root-cause analysis revealed inefficiencies in the production process and material transfers. An ABC analysis was used to identify workloads, stored materials, and distance traveled across the warehouse and transportation network.
Outcomes
With CLOUDSUFI's dashboards and metrics, the company benefited from a reduction in distribution routes by 500 kms per year, and approximately 13 hours of administrative workload for urgent materials orders. It optimized production line supply, established demand-based delivery, and minimized returns-associated logistics across all geographies, thus accelerating carbon-reducing operations.
How CSCOs can deliver as per expectations
Adopting a futuristic approach, great supply chains will be recognised for their adaptability and agility to overcome shocks and disruptions. Leaders will continue to utilize data-fuelled automation to modernize their supply chains and improve risk management.
Within the organization, employees will be freed from repetitive tasks and embrace more challenging roles to create exceptional customer experiences.
"CSCOs will integrate at least 32% of their intelligent workflows with ecosystem partners by 2030."
Extreme digitisation will also give rise to micro-insights that will solve complex challenges across the end-to-end supply chain provided the data utilized to extract these insights comes from transparent, trustworthy and secure sources.
Leaders must follow three main steps to develop and operate optimized, sustainable supply chains:
01
Explore business models that support resiliency
Encourage the exchange of new ideologies within the organization, partner networks and ecosystems
Focus on predictive and proactive approaches to anticipate likely and unlikely events
Rely on smart use of artificial intelligence and machine learning for better pattern recognition, workflow optimisation and gathering solutions
Utilize predictive and prescriptive amass for enhanced decision making
To experience extended predictive capabilities exploit quantum computing tools and methodologies
Rely on an open and secure cloud models to enable smooth and upto speed intelligent workflows
02
Invest in the potential of automation
Connect assets with intelligence in order to understand your current state, improve and act accordingly
Identify technologies that add value to current technologies in order to accrue their highest benefit
Accelerate ideas and value capture through co-creation and co-execution
Modernize data management infrastructures that allow data to flow freely and enhance its availability at the right location, for the right application at the right time
Explore data architectures that increase benefits of data sharing
03
Make sustainability as a business priority
Operationalise a complete set of ESG initiatives across supply chain processes to make he most of sustainability metrics and performance
Integrate ESG goals into the enterprise strategy and recalibrate it as per people, planet, purpose and profitability
Utilize innovation to explore new solutions, possibilities and avenues
Partner with CIOs to apply digital technologies to improve organizational workflows
Optimize supply chain production and processes through automation and AI to manage carbon, waste and energy consumption
Employ practices that are accountable around your infrastructure, one that justifies the ethical use of data to minimize environmental footprint
About CLOUDSUFI
CLOUDSUFI is a data-driven organization that streamlines business processes to achieve data efficiency. Our vision is to eliminate the gap between "human intuition" and "data-backed decisions" with our processes that revolutionize data and provide custom tailored solutions to businesses for sustained business growth.
CLOUDSUFI Global Headquarters
333 West San Carlos Street,
Riverpark Tower,
Office no. 04-131,
San Jose,
CA 95110