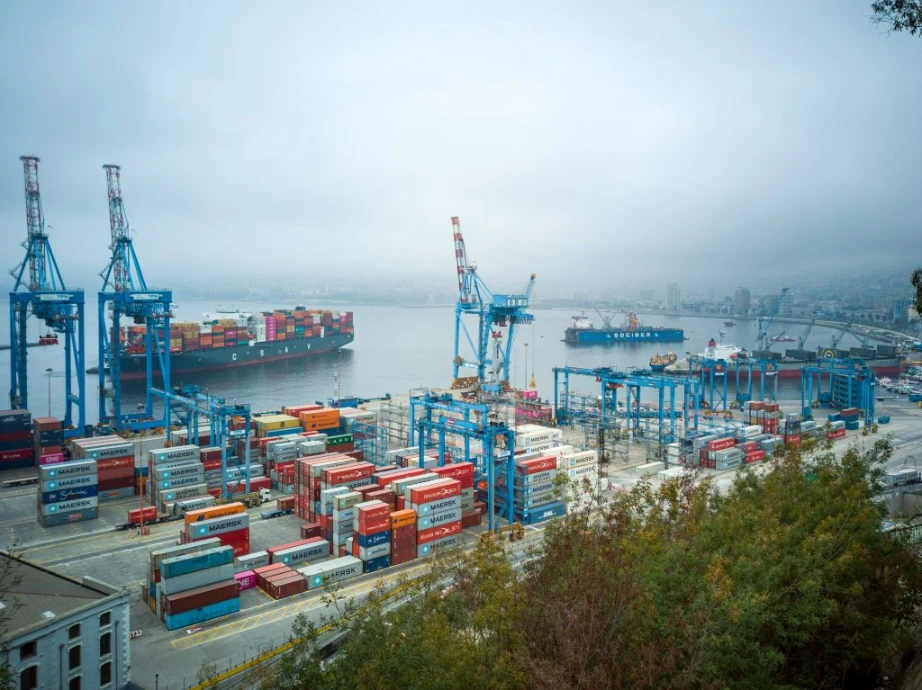 As global supply chains continue to evolve rapidly, maintaining the integrity of supply chains becomes increasingly pertinent.
Read our 5 key takeaways for 2022:
Visibility
Businesses often list supply chain visibility as an operational challenge. With no access to real-time data relating to order process, inventory & potential supply chain disruptions, stakeholders can experience business losses due to disparate data and slow transactions.
Real-time intelligent data & actionable recommendations provided by AI will help reduce supply chain risk & disruption. Exploring these capabilities further, businesses will use data-driven insights to uncover opportunities, increase efficiency & traceability & reduce costs in the supply chain spectrum. Supply chain visibility with aid businesses with:
Speeding up response times
Gaining an understanding of supply & demand
Make smarter, data-backed decisions
Greater customer satisfaction & experience
Resilience
Supply chain resilience, i.e., a supply chain's capacity for resistance and recovery from disruption or its "robustness," will continue to require data expertise. Adopting key strategies like end-to-end, data-driven supply chain control, rapid detection of changed conditions, and diversified sourcing from offshored or nearshored suppliers will become pertinent to future-ready supply chains.
Agility
To create flexible networks that effectively respond to customer & changing market demands, supply chains must learn to be agile. While structural ability gives a supply chain the ability to scale up & down, manufacture flexibly and service across product lines, operational agility is the capability to make decisions on how resources are scheduled and utilized. To be agile, an organization must identify supply chain volatility, order lead times and manufacturing lot sizes.
Agility must-haves for forward-thinking businesses:
Managing omnichannel distribution & sales
Controlling product-line complexity
Satisfying growing customer expectations
Responding to shorter product life cycles
Customer-centricity
Customer-centricity will remain the top priority of supply chain businesses even as consumer expectations continue to expand. With consumers demanding ethical, sustainable business practices, managing a successful supply chain will be expected to adopt customer-centric business processes & collaboration to seek a win-win situation and enhance responsiveness and service levels.
Supply chains that utilize upskilling more excellent analytical skills to support high levels of customer-centricity at the lowest possible cost will prevail.
Technology
The digitalization of supply chains to extract actionable insights from high volumes of data will bring about efficiency in processes, operations and facilitate better decision-making. With the use of AI & automation to power digital twin technology and improve assembly lines, AI will streamline organizational workflow by taking over tasks that don't require human intervention.
Besides these, the use of technology in supply chain management will increase control over production along with:
Increased transparency will estimate inventories, lead times, and working capital associated with them.
Effective tracking from order to final delivery enables resource allocation on value-adding services beyond customer service & sales.
Increased collaboration with supply chain partners benefits from increased value, revenues & customer satisfaction.
To address the rigidity and cultivate a resilient supply chain, organizations must anticipate and plan, keeping in mind unexpected contingencies.
CLOUDSUFI enables clients with full support & custom data solutions for supply chains. With strategies that facilitate gap analysis, inconsistencies & incongruences in supply chains, we implement approaches & customized models for specific client needs. Strategic elements include sustainable sourcing, supply risk mitigation, inventory reduction, and recommendation of alternate sourcing markets.
An outcome-driven solution that addresses unique challenges your organization is facing, CLOUDSUFI builds supply chain intelligence that helps you to better estimate & fulfill the demands of customers. By maximizing efficiency, we grow efficient supply chains into efficient supply chains of the future.
Jump-start your digital transformation with services that integrate accurate data visualization with real-time insights.
For more information, contact us or visit www.cloudsufi.com/supply-chain-optimization/