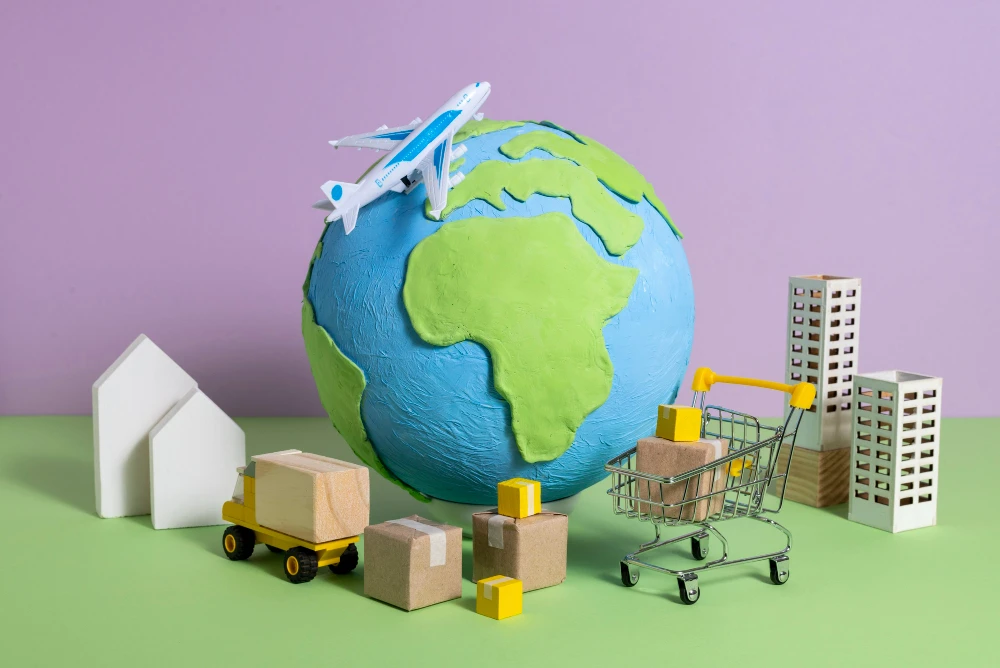 As per the World Economic Forum, a "sustainable" supply chain is one that considers its environmental, social and governance (ESG) implications right from procurement of raw materials to delivery of the end product. However, this definition continues to evolve with a growing number of businesses encompassing post-purchase, returns and disposal in their ESG initiatives. Since up to 85% of ESG-related impacts occur in the supply chain, there can be no sustainability transformation until the supply chain is transformed. The good news is that while sustainability remains an agenda for a few, up to 49% of organizations are already on track.
"90% of supply chains account for more than 90% of the emissions associated with business products and services considering their climate impacts."
From Ambition to Meaningful Action
As of 2023, only 40% of companies have identified the need to approach sustainability as a serious concern and solve sustainability gaps through their actions. This number is even lesser (one-third) for businesses that have judiciously integrated sustainability objectives into their business processes. Few beliefs can cause hesitancy in achieving sustainability as decision-makers feel these initiatives are:
Expensive with low/difficult-to-quantify ROI
Require an overhaul of business processes
Override current business goals
Are likely to change as per changing geopolitical and economic factors
The above can be alleviated if sustainability is considered:
Process-intrinsic and can give long-term benefit
A key factor that influences stakeholders, partners, employees and consumers equally
Smarter, sustainable supply chains can improve visibility, reduce waste and enable new ways of producing – all of which are necessary for true transformation
Supply chains generate 60% of global emissions, of which eight industries account for 50%: Food, Construction, Fast-Moving Consumer Goods (FMCG), Fashion, Electronics, Automotive, Professional Services, and Freight.
Companies can build next-generation sustainable operations by establishing three critical steps:
Leveraging data for a better visibility – The combination of smart tech with data integrations can enable a real-time estimate of how a supply chain impacts the environment. By gaining visibility, supply chain professionals can build transparency and trust across the supply chain.
Align culture around people, planet and purpose – Sustainability initiatives can only deliver value if organizational processes are aligned with its intrinsic culture. As per key findings, technology trailblazers who get this alignment right achieve 20% higher revenue generation than their peers.
Reverse logistics – Sustainability is incomplete without waste reduction. Retailers can reduce environmental waste by reintroducing returned products into their supply chains via reverse logistics, either with the purpose of capturing value or for proper disposal.
Ultimately, sustainability must be embedded between people, processes and technology and must not simply be an afterthought. It cannot be seen as a task for a single team but rather as a shared responsibility for the whole enterprise with accountability towards the organization's ESG measures.
A Sustainable Future
CLOUDSUFI solutions help organizations reduce their environmental impact and improve sustainability as an ongoing process to gauge supply chain visibility, demand sensing and assessing supply chain risk via productized services that can be easily built and integrated into supply chains.
Partnering with Google allows us to leverage core cloud foundations, productized data foundations of the Google supply chain platform, use case-specific machine learning models, and persona-based business applications to access and organize internal and external information driving measurable business value.
We bring decades of experience in sustainability management, including a deep knowledge of current ESG regulations. Best of all, we share a common value with all our stakeholders – innovations that matter to all our clients and the world.
Mitigate risks and build smarter supply chains with the right solutions at www.cloudsufi.com.