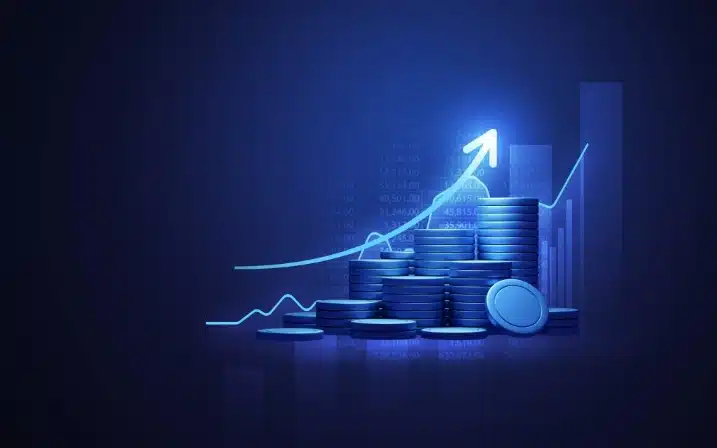 In today's technological era, organizations across the globe gather, collate and process
massive data every day. And it is only wise to benefit from this data through data
monetization. A process through which companies can leverage the data they have to
generate new revenue streams and/or scale their current economic channels. Data is no
longer a dormant asset, after all. It has become the core of your strategic business plans,
product innovations, and consumer services.
Many organizations across industries – from consumer goods to hospitality to agriculture –
have started monetizing their data already. At the same time, many are still wondering
whether they should embrace data monetization solutions. If you are one of those entities,
here's why you must consider data monetization.
5 Reasons You Should Adopt Data Monetization
1. Provides better insights about your clientele
In the data monetization journey, you will begin to acquire and analyze data from multiple sources. And this data is not limited to visited website pages and purchases. It goes deeper into the behavior of your target audience, as well as their preferences over time, which enables you to not only understand your consumers better but also how they use your products or services. That, in turn, makes way for organizations to offer custom, niche product lines and service offerings that resonate with their clients even more, boosting the likelihood of sales.
2. Keeps the engagement level of your customers higher
With in-depth customer insights comes greater customer engagement. Consumers feel heard and valued regarding their likes & dislikes, preferences, and suggestions. All of which help improve the overall consumer experience for both B2B and B2C markets. For example, you could offer your audience an interactive UI or a self-service tool. You can also offer AI-based on-demand insights to your B2B clientele. The result translates into a happy, satisfied, and loyal customer base, fostering steady organizational growth.
3. Maximizes data usage
Data monetization turns data into an invaluable asset fostering optimum data usage across channels and stakeholders. From market research to market demands and trends to your competition to potential customers to the shelf life of each of this information, the data lying dormant in your database would eventually come to zero.
4. Creates competitive advantage
Standing out from the competition can get difficult for small businesses and large corporations alike. That's when a well-implemented data monetization strategy can help gain an advantage over companies yet to realize the full potential of data for their benefit. From delighting consumers to improving your internal processes, opportunities are endless.
5.Boosts the scope of revenue streams
Data monetization doesn't simply mean selling data to third-parties to earn revenues. It refers to creating a system where data segmentation builds several groups of niche target audiences and a deeper understanding of their requirements. That, as a result, allows businesses to deliver personalized communications, improvements in current products/services based on client behavior as well as the creation of innovative offerings to meet specific demands. All of it together translates into an increase in your revenue channels.
Apart from that, data monetization also helps establish and nurture strategic partnerships through data accuracy and hassle-free collaborations between stakeholders. Moreover, it makes it possible to optimally use technologies like Machine Learning and Artificial Intelligence to achieve data synergy, craft better ideas, and boost sales funnels.
At CLOUDSUFI, we future-proof your data value chain by taking the complexities out of data monetization. From data acquisition to data transformation, enrichment & storage to statistical modeling to outcome visualization, our solutions drive value every step of the way. Some of our offerings include AI/ML, Data Lakes, Visual Storyboards, TVD, Distil, and more.
Keen to take that first step toward monetizing your data? Feel free to reach out to us.