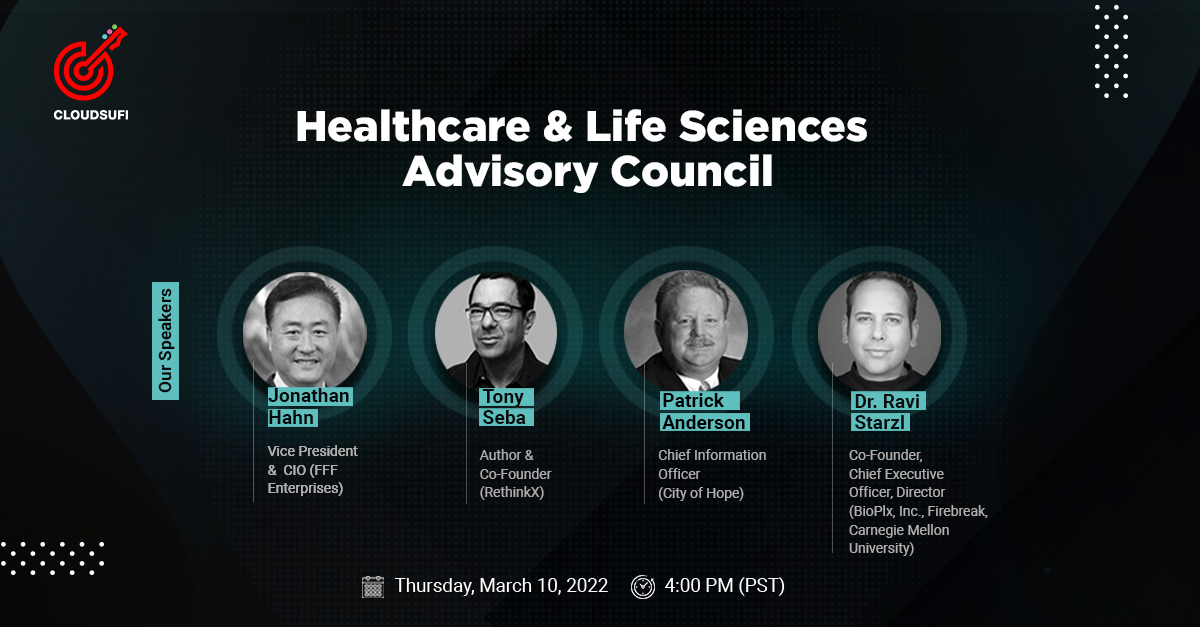 Creating value from data is our ultimate goal and we continually strive for data literacy and a data-driven culture for our customers. With this aim, we provide entrepreneurs, businesses, tech giants, and global leaders with the ability to transform their businesses with the power of data & AI. The outcome is to bridge the gap between data and intuition in a way that it actuates growth.
CLOUDSUFI takes pride in providing utmost value and impact through every endeavor we undertake, we are thrilled to announce our Healthcare and Life Sciences Advisory Council with thought-leaders that join us to deliver more meaning to our efforts.
We look forward to together shaping the future of our organization and creating a roadmap that makes a meaningful impact on the industry.