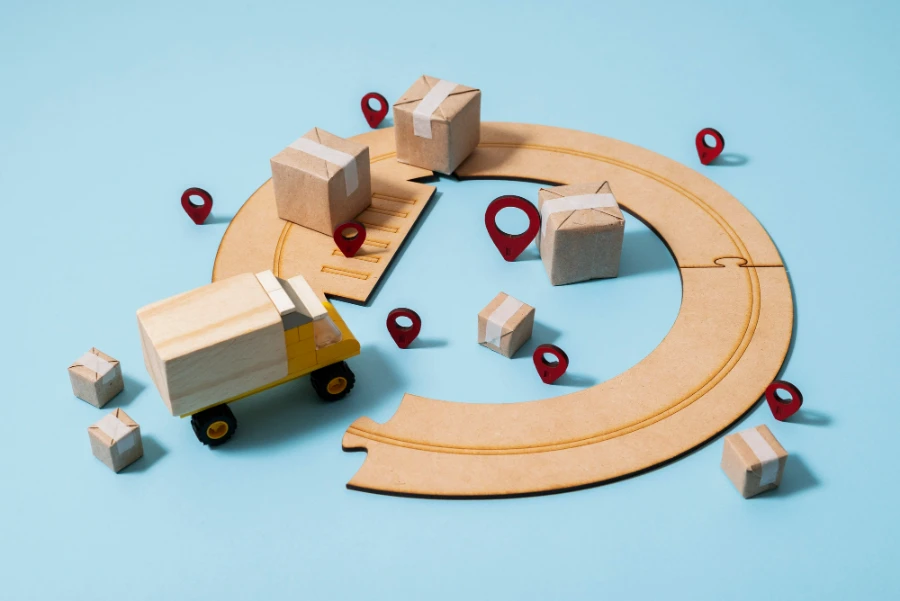 Supply chain organizations face multiple challenges, including increased costs, reduced margins, customized offerings for their client base, and rapid commoditization. Tackling these challenges isn't easy, so organizations are evolving beyond product creation and adopting a strategized product-service approach called "servitization."
As the need for servitization grows, manufacturers and supply chain management organizations are transitioning from the mindset of a product-centric value to providing service elements that aim at complementing or enhancing a product or service.
It is, however, essential to note that the key to building a "servitized" supply chain is that it must be responsive and organized around well-defined, customer-driven, and focused outcomes and designed in a supply chain framework that is best suited to provide them.
Consider the following five-fold plan that outlines how a servitization strategy will help increase customer loyalty and profitability.
Step 1: Determine value drivers and service levels for each buyer segment.
Value drivers are traits that increase product or service value when enhanced in various ways, like cutting-edge technology, brand recognition, or customer satisfaction. These differ significantly for each industry; however, the goals must remain to reach the benchmark customers have established for your brand or product without determining the price. Value drivers are influenced by the level of service and vice versa, so consider a clear distinction between "low-service customers" and "high-service customers" before developing a cost-to-serve model.
Step 2: Evaluate information from a system and a reporting standpoint.
Data is information. To make informed decisions, collaborative supply chain teams need data that answers critical questions: What to offer? How to provide it with? The answers lie in data revealing the total cost, sales volumes, and gross margins to reveal supply chain costs and efficiency.
This data, when gathered and reported, can be synchronized across customer relationship management (CRM), enterprise resource planning (ERP), and supply chain management (SCM) modules and be utilized for servitization cross-selling as well as for positioning to gain greater profitability from an offering package.
First, establish whether you have the data to make appropriate decisions. Start at the beginning of the product-service chain and outline data requirements for each process as part of an ongoing servitization analysis.
Step 3: Determine the cost to serve based on service offerings and the supply chain framework.
Consider a cost-to-serve (CTS) analysis to ensure service outcomes are profitable. CTS insights enable organizations to assign costs to products and services correctly, identify new servitization opportunities, run profitability scenarios, and propose if a specific mix of servitization offerings is needed.
For example, a simple Pareto Analysis will help identify the key 20 per cent of customers that generate 80 per cent of your revenues, i.e., the total cost to serve those customers or your servitization cost. Over time, this comparison will reveal cost to net sales for critical customers.
Step 4: Verify customer segmentation analysis based on profitability projections for specific offerings.
Now that a complete analysis has been performed, an organization must segment its customer base based on past profitability, potential value from the possibility of additional sales, and customer retention where retention = 1- churn rate. Servitized offerings can impact potential value and retention factors enough to move a customer out of one segment and into a lower or higher stratum. If and when this happens, a rework of the original segmentation analysis must be considered.
Step 5: Perform ongoing monitoring considering present service offerings.
Ongoing monitoring is essential to maintain a closed-loop feedback cycle among your servitized supply chain outcomes, framework, and marketing strategy. Customer data must be collected and reported back through the supply chain to verify whether product and service offerings are viable and profitable and whether the supply chain for manufacturing and delivering those designed offerings is best configured to cost-effectively meet the customer's requirements.
Depending upon the level and sophistication of data collection and reporting capabilities, businesses may require a broader set of data, including servitization price and cost per offering, order processing time, pick and pack time, ship time, etc. These additional metrics will help the servitization team determine why top-level metrics, gross margins, lead time, and sales conversion rates moved up or down.