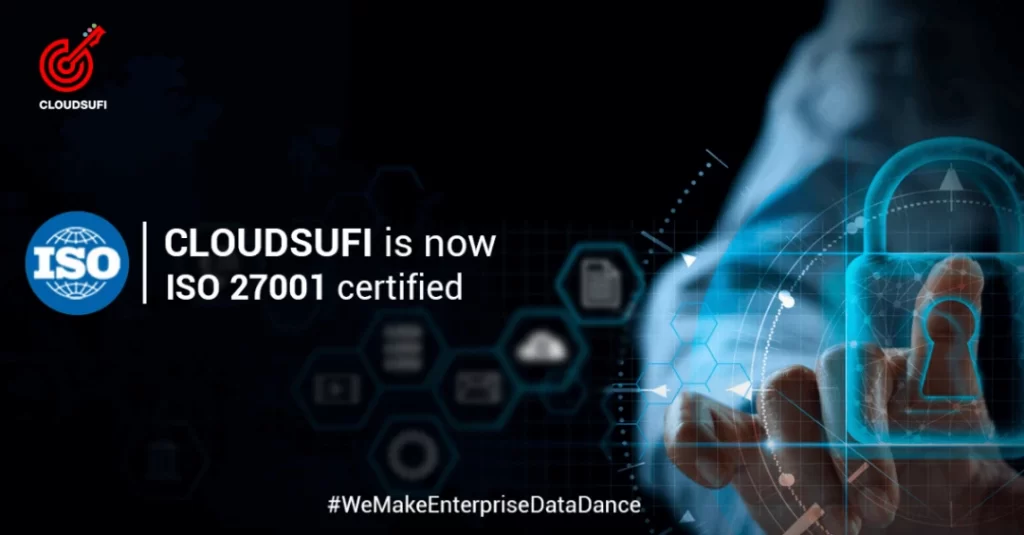 Yet another milestone for CLOUDSUFI and your data!
We are very proud to announce that we are now ISO 27001 certified.
ISO 27001 is the highest standard for information security management systems (ISMS) and therefore the most important cyber security certification. It is the only universally recognized benchmark that establishes an organization's ability to protect vital & confidential information. Receiving this accreditation reinforces the measures we undertake to secure your data just as much as we emphasize on data driven business growth.
Through this certification, we not only ensure that our security systems are in place but, we continue to employ a structured and documented process for managing and furthering our day-to-day processes.
How will this certification help our clients?
Curbed risk and increased security management will mean that all our stakeholders can continue to trust CLOUDSUFI with their valuable information assets, like always. For us, this business growth initiative will enhance our relationships with all clients through the implementation of robust security practices. This coupled with our thought leadership will bring in a much-needed change in the way data is utilized for all businesses.
We thank all our clients for their unconditional support & promise that we will continue to escalate their growth with the same determination as we always have.